Save the date: 11-15 August 2017, a splendid floral event on the theme of fruits and flowers in the heart of Brussels
Flowertime 2017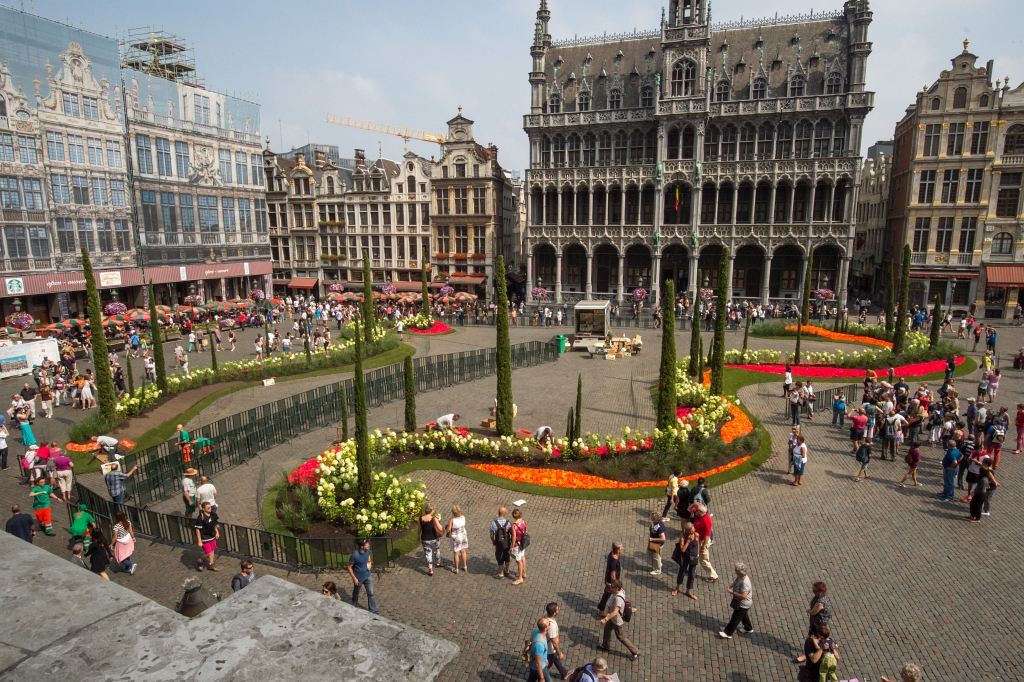 You will no doubt remember Flowertime's second edition of the colourful floral decoration in 2015, which was themed on Baroque Art. This event taking place on the Grand-Place of Brussels and in the City Hall every 2 years was a tremendous success, which drew many visitors from all around the world in four day's time!
We therefore have great pleasure in announcing the third edition of this magnificent international plant and flower event. This year's theme will certainly arouse your curiosity : Fruits & Flowers, a welcome dash of coolness in the height of Summer!
This edition will take place from 11 to 15 August 2017 on its traditional and illustrious location: the Grand-Place and in the City Hall of Brussels. The City Hall will be accessible to the public and groups and several nocturals will be organised, with tastings and festive activities related to the theme of the event.
Flowertime is a biennial initiative by the City of Brussels and the nonprofit organisation Flower Carpet of Brussel, organiser of the renowned Brussels flower carpets.
Interested ? Contact us by email: [email protected] or by phone : +32 (0)485 82 96 52.
Practical information:
Inauguration: 11 August 2017
From 12 to 15 August 2017: from 10AM to 10PM
Nocturals for groups: from 7PM to 10PM