Save the date: Brussels unrolls its Flower Carpet from 16 to 19 August 2018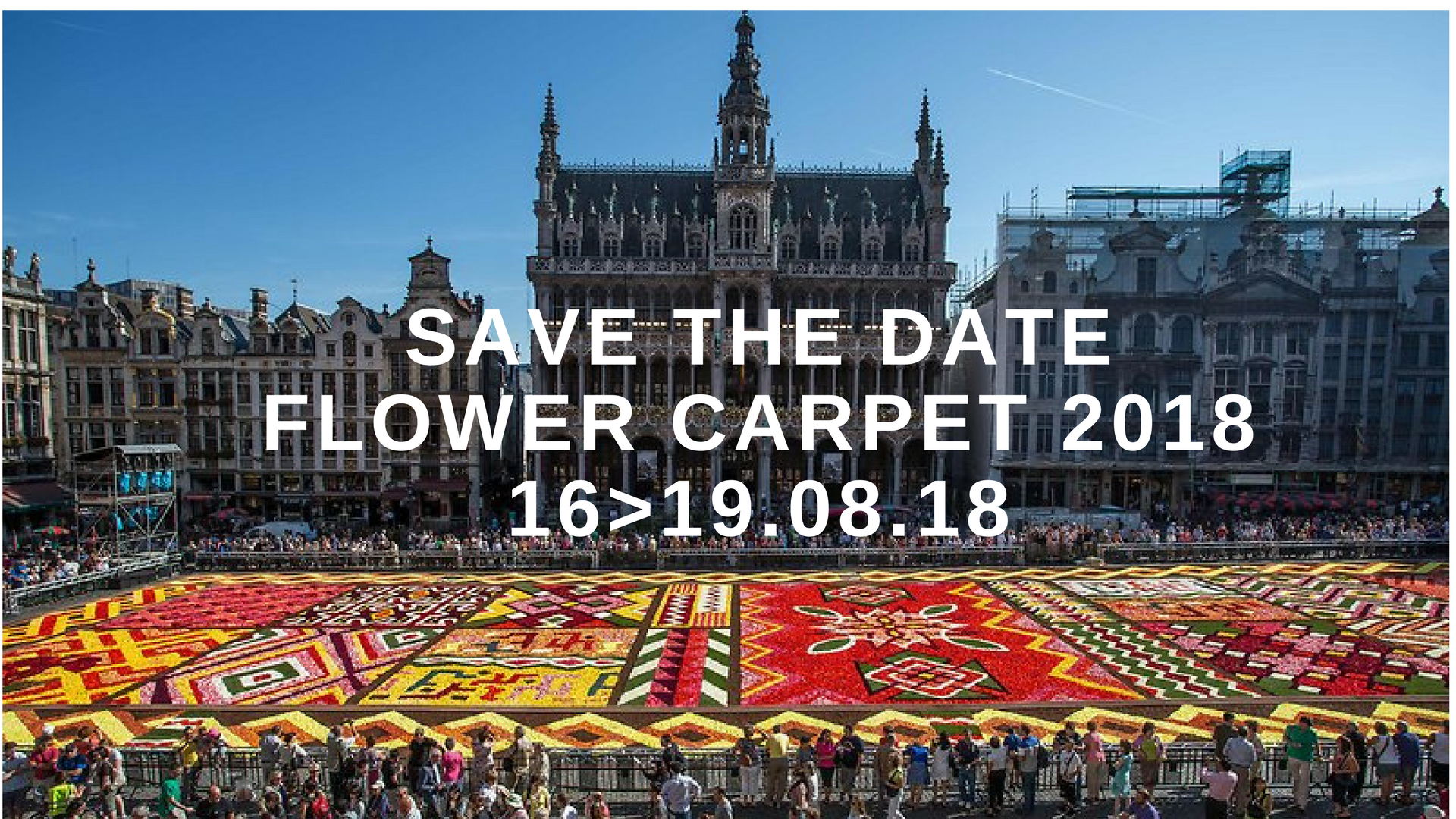 Over 500,000 flowers on 'the world's prettiest market square': the Flower Carpet on the Grand-Place in Brussels is the ideal opportunity for a citytrip to the capital of Europe this summer. The next edition takes place from August 16 to 19.
The construction of the carpet once again promises to be a floral tour de force. In under four hours, about a hundred volunteers will meticulously put together the gigantic puzzle of 75 by 24 metres. Over 1800 square metres of begonias, dahlia's, grass and tree bark! From the City Hall balcony, visitors have a splendid view of this ephemeral masterpiece.
In 2018, the Grand-Place in Brussels also celebrates its twentieth anniversary as a Unesco world heritage site. Let's celebrate that with … flowers! Near the Grand-Place, there will be an extra floral surprise for this occasion.
More details about the program will follow in May. Tickets to visit the City Hall balcony will be available as from May 17 at www.flowercarpet.be.
Programme:
Construction of the Flower Carpet: 16 August, 8.00 a.m. to 12.00 noon
Official opening show: 16 August, 10.00 p.m.
Visit to the City Hall balcony: 16 August, 1.00-6.00 p.m. (last admission: 5.30 p.m.), 17-19 August, 10.00 a.m.-10.00 p.m. (last admission: 9.30 p.m.)
Sound and light show: 17-19 August, 9.30-11 p.m. ​
Tickets:
Panoramic view from the City Hall balcony: € 5.00 in presale online, € 6.00 at the entrance (free for children under 10)
On sale from 17 May on www.flowercarpet.be (priority admission) or at the entrance on the day of your visit (standard admission)
The Grand-Place is accessible during the entire event.
More info on: www.flowercarpet.be