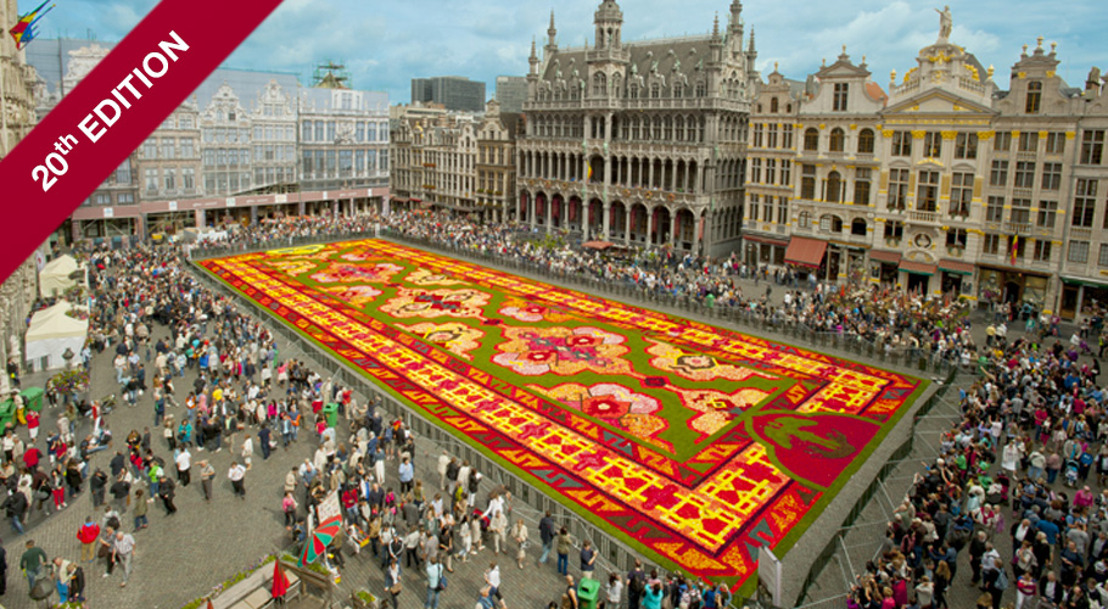 Save the date, from 13 to 15 August 2016 – A 20th Flower Carpet on the theme of Japan to celebrate 150 years of Belgo-Japanese friendship!
Wednesday, January 13, 2016 — Every two years, in the month of August, the Brussels Grand-Place is adorned with its most beautiful attire and becomes a gigantic ocean of flowers. This year will be even more special, as the famous carpet of flowers will be celebrating its 20th anniversary!
In 2016, Belgium and Japan will be celebrating 150 years of diplomatic and friendly relations. It is therefore perfectly natural that the organisers have chosen to let the colours of Japan inspire the design of the carpet.

The general public will be invited to come and admire this Japanese creation on 12 August from 1 pm to 6 pm, and on 13, 14 and 15 August 2016, from 10 am to 10 pm, on the Brussels Grand-Place. The traditional inaugural evening will be held on 12 August at 10 pm, by invitation only.
Press contact

For any further information, visuals or interviews, please do not hesitate to contact our press service by telephone or e-mail:

Alexandra Curelea – alexandra@voice.be - +32 (0) 2 340 92 46

For more detailed information and visuals, please feel free to consult our website www.flowercarpet.brussels